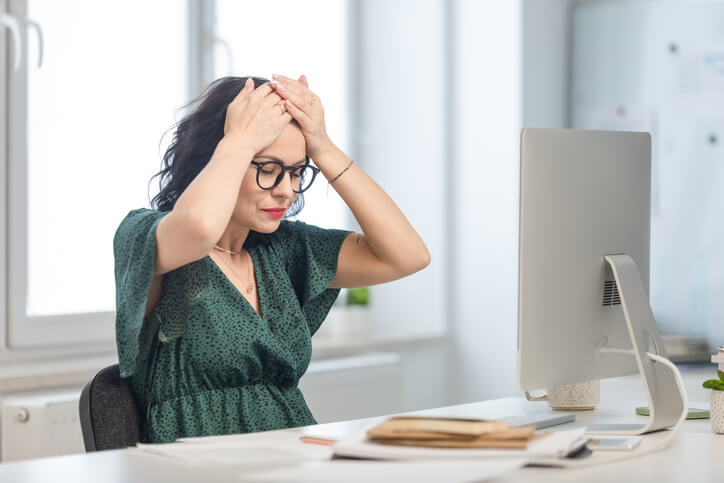 The British Menopause Society recently surveyed 1,000 women and found that 45% had found that their work had been negatively impacted by their menopause journey.
Additionally, 47% said that when their symptoms were sufficiently bad that they needed to take a day off work, they didn't tell their employer the real reason why they needed time off.
Almost two-thirds of women's workplaces do not have a policy in place to assist women going through the menopause, and one in ten women quit their job because of their menopausal symptoms.
Half of the population is female, and the over-50's age group is the fastest-growing demographic in the workplace. Yet, menopause is still poorly understood in the workplace, by women themselves, and even Doctors.
The symptoms of menopause of very broad. Night sweats, mood swings, 'brain fog', hot flushes, vaginal dryness and pain with sex, anxiety and palpitations, recurrent urinary tract infections, and joint pains, to name a few.
Many women report inadequate support from their healthcare providers as they go through menopause, with perimenopausal and menopausal symptoms not being recognised or adequately supported and treated.
Menopause specialists have skills and experience in assessing and treating women who are experiencing menopausal symptoms, particularly if the situation isn't straightforward. The person may have complex medical problems, a previous cancer history or be at higher risk for certain cancers. They may have primary ovary insufficiency or have struggled despite treatment.
As a BMS (British Menopause Society) specialist, I have undergone extensive training, and have helped hundreds of women on their menopause journey. I really enjoy supporting women through this time, especially if they haven't been able to access this specialist care elsewhere, or if they are looking for truly holistic care.
Every year, World Menopause Day aims to raise awareness of menopause and to highlight support options for women. This year, the theme is cardiovascular disease and the menopause. Cardiovascular disease is the leading cause of death in post-menopausal women, and the risk of a heart attack is five times higher post-menopause, than pre-menopause.
If you're looking for expert help with your perimenopausal or menopausal journey, I'm here to help.
Dr Alice Scott.