BOOK YOUR SEXUAL HEALTH SCREENING
Sexual health screening in Essex
We provide confidential STI / STD testing through our discreet sexual health screening service here at Essex Private Doctors, with a rapid turnaround of results.
Whatever your concern, you will have plenty of time to properly discuss your sexual health concerns with our highly experienced GPs. You can do this in complete confidence, and we won't correspond with your GP unless you want us to.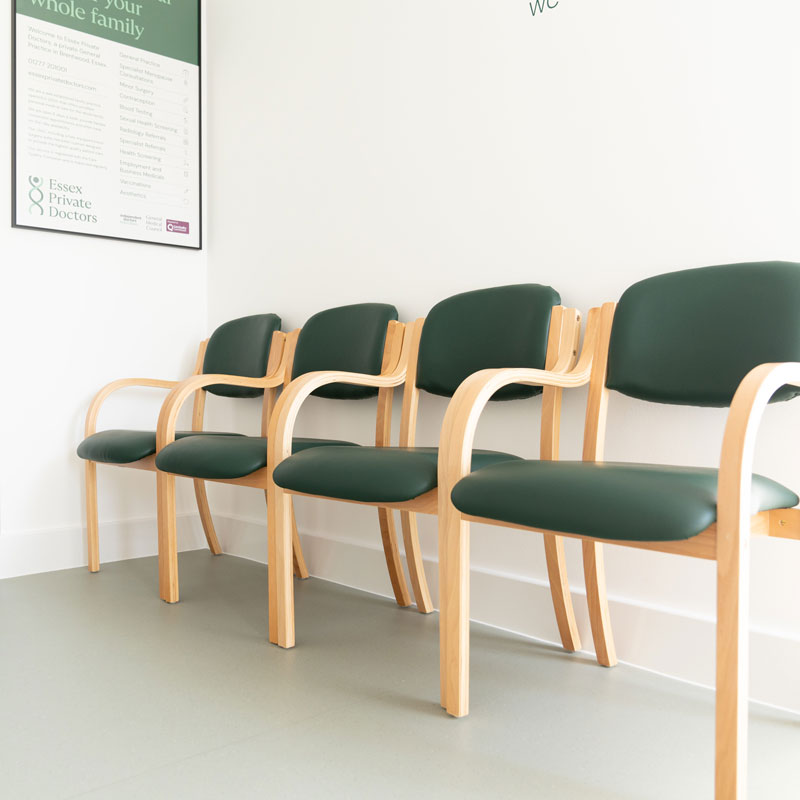 We can test for a wide range of sexually transmitted infections, and we turn around testing quickly.
Many sexually transmitted diseases don't have obvious symptoms, so if you think you may have been exposed to an STI, we can give you peace of mind and provide rapid treatment if you have acquired an infection.
Additionally, if you've had previous treatment, but are concerned that something doesn't seem right, we're here to help.
As part of the full sexual health screen, we can provide:
blood testing for HIV and Hepatitis B and C

Urine and swab analysis for chlamydia, gonorrhoea, trichomonas, herpes and bacterial vaginosis (gardnerella)
Whether you've been experiencing urinary symptoms, discharge, a rash, or lumps and bumps, we can help.
During your consultation, you'll be asked how you would like to receive your results (e.g. by phone call, email, or text), and results are typically available in 2-3 days.
We can provide rapid treatment for STIs, so if you have had unprotected sex or are concerned, book an appointment today.
If you're worried about a sexually transmitted infection, and would like peace of mind, please book an appointment today.