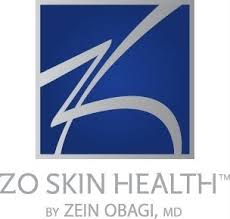 Anyone who has researched medical skin treatments and products for facial skin problems will probably have heard of the Obagi Nu-Derm® and Obagi Blue Peel®
Dr. Obagi is the ZO Skin Health, Inc. Medical Director and is responsible for the development of new skincare treatments, protocols and product to achieve healthy skin. Additionally, he is a board certified practicing dermatologist and head of the Obagi Skin Health Institute in Beverly Hills, CA. , and an author and educator that has presented more than 200 skin health lectures throughout the world. For more than 35 years Dr. Obagi has defined and continues to advance skincare to include the concept of creating and maintaining healthy skin as opposed to just treating disease and damaged skin.
Dr. Obagi originally conceived and brought to market what would become the world's most recognized brands of physician dispensed skincare products – the original Obagi Nu-Derm® and Obagi Blue Peel® kit. Now Dr. Obagi, as the ZO Skin Health medical director, has redefined the concept of skin health to include comprehensive solutions that bridge the gap between
I am fully committed to offering ZO Skin Health products and wanted to share some more information with you and a link to Dr Obagi's Zo Skin Health website.  I wanted to know what was different then and now and share it with you.
What are the differences between ZO Skin Health, Inc.'s products and what Obagi Medical Products offers?
Dr. Obagi: OMP's products were good products for their time, but today I believe that they are outdated. I conceived and brought to market the original Obagi Nu-Derm® System more than 25 years ago based on then-current skin health principles (Correction, Stimulation, and Bleaching and Blending). However these principles, which served physicians and patients very well for many years, are no longer sufficient or suitable for everyone. We have discovered in the last ten years the negative effects of inflammation and glycation, the need to enhance skin strength and increase skin ability to resist the negative effects of many external and internal factors, and the need to enhance our skin's ability to repair damaged skin DNA.
These are our new objectives that need to be incorporated within the old principles to widen the benefits of skin health restoration and expand existing treatment protocols (not only to treat skin problems, but to prevent them). All of these new discoveries and principles are reflected in ZO® Skin Health and ZO® Medical products.
OMP produces the Obagi Nu-Derm® System and disease-specific systems of products (Obagi CLENZIderm®, and Obagi Rosaclear®) and anti-aging products (Obagi ELASTIderm®). But with our ZO® Medical products I have incorporated all of the agents and ingredients necessary to achieve the same results as the disease-specific systems through well-defined and easy to follow protocols while restoring skin health at the same time. This results in a more flexible product line, better treatment, and happier patients.
I am really excited to be offering these skin solutions.   See more here: Zo Medical
Contact me on 01277 201001  or email me Dr Athreya
Dr Kannan Athreya